SHIELDS' Kathryn Icenhower Featured on NBC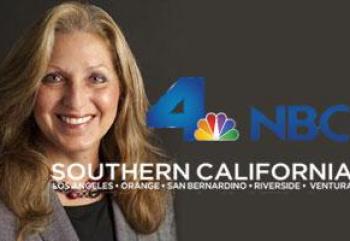 SHIELDS For Families Co-founder Dr. Kathryn Icenhower joined Lucy Noland on Nonstop News LA on June 13, 2012, to discuss how SHIELDS has been battling poverty and substance abuse since 1991 in some of the most challenged communities in Los Angeles.
The interview highlighted the cocaine epidemic in the late 1980's that hit South Los Angeles, particularly the Watts and Compton areas. With over 1,200 substance exposed infants being born every year at King Drew medical Center and no services available in the community at the time, SHIELDS was created to provide treatment models that would allow women to take their children into services with them as opposed to their babies being removed from the family unit and entering into the Foster care system.
Kathy went on to explain the benefits of Family Centered Treatment models, "Addiction is a family disease. It does not just affect the person that is using, it affects the entire family. We can't separate a mother from being a mother when she goes through the treatment process. We were the first program in the country, and the only program still in the country, that allows a mother to bring her entire family into treatment. "
Over the years, SHIELDS has grown to accommodate thirty seven programs that provide comprehensive mental health, substance abuse, child welfare, vocational and supportive services to the community.