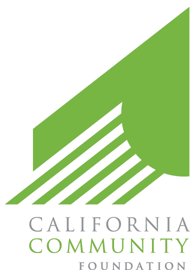 March 26, 2015 (Los Angeles, CA) – SHIELDS for Families received $40K from the California Community Foundation (CCF) to provide mental health services for refugee youth in the Los Angeles community. The award is part of CCF's Our Children Relief Fund that supports organizations providing critical services in the areas of legal, mental health, case management and coordinated systems of care.
The grant will support aid for the youth refugees through therapy sessions and other critical mental health services. By providing these services to refugee youth, SHIELDS will offer the young, new Americans opportunities to integrate and prosper within the Los Angeles community.
"This funding will allow SHIELDS to continue our efforts to help the refugee youth in our community and strengthen their opportunities for future development," said Kathy Icenhower, executive director and co-founder of SHIELDS. "We are honored by the award from the California Community Foundation and their recognition of our sustained commitment to the Los Angeles youth community. Shields is looking forward to working with our community partners to ensure these youth are provided comprehensive social and legal services in order to stabilize their lives in our country."
"Many of these children have experienced crisis and trauma before arriving here and require shelter, food, health care and legal counsel. We are proud to support the organizations working tirelessly on this humanitarian issue," said Antonia Hernández, president and CEO of CCF.
SHIELDS knows that the early years of life are among the most vulnerable for a child—a time when a child needs stability and support. That is why SHIELDS has been assisting youth in the Los Angeles community for over 25 years through 39 programs.
The significance of aiding our immigrant population was brought to the forefront of the public debate with President Obama's recent executive action on immigration. SHIELDS is committed to follow that call to action and continue to support our refugee community.
To learn more about Shields' youth services, visit our website at https://www.shieldsforfamilies.org/children-youth/.
About Shields for Families
For over 25 years, SHIELDS has helped vulnerable children and families succeed. SHIELDS is a nationally and internationally recognized organization that offers award-winning programs in
Los Angeles' most challenged communities. SHIELDS develops, delivers, and evaluates culturally sensitive, comprehensive service models that empower and advocate for high-risk families. The organization serves more than 10,000 families each year, employing more than 380 full-time staff. SHIELDS operates 39 programs for substance abuse, child welfare, mental health, children and youth, and support services, and serves as the lead agency in four collaborative networks. For more information, visit www.shieldsforfamilies.org.
About the California Community Foundation
The California Community Foundation (CCF) unites the power of philanthropy with innovative strategies to create greater equity, opportunity and prosperity in Los Angeles County. It has served as a public, charitable organization since 1915, empowering donors to pursue their own personal passions and to collaborate with us in transforming Los Angeles. CCF stewards nearly $1.4 billion in total assets and manages more than 1,600 charitable foundations, funds and legacies. Learn more at www.calfund.org.
For more information, contact:
Donna Icenhower
323-242-5000