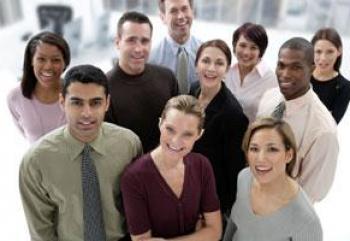 HAPPY ADMINISTRATIVE PROFESSIONALS DAY SHIELDS EMPLOYEES!
SHIELDS for Families recognizes all the hard work and dedication of our administrative professionals:
LaShawnda Anderson
Gabriela Ayala
Gabriela Bueno
Deborah Kay Carter
Kimberli Cebrun
Lakeshia Closs
Vanessa Cortez
Ronnita Darnell
Wilma De La Cerda
Janet De La Mora
Elnora Dower
Kevin Frank
Nataly Garcia
Ana Garcia
Larrisa Gonzales
Lawrence Gonzalez
Sonia Gonzalez
Carolina Hernandez Artiga
Jimmy Jiminez
Dorell Johnson
Kelly Johnson
Doneka Johnson
Linda Johnson
Vaughn Kum
Deborah Lands
Charlotte Mims
Raul Panuco
Ruth Raybon
Mayra Rodriguez
Angelica Rojas
Jamelle Smith
Javiera Sobalvarro
Tequila Sorrels
Maria Soto
Claudia Trejo
Denise Walker
Erica Williams
Karen Yrigoyen
Shout outs to our administrative professionals are occurring throughout Administrative Professionals Week
Check them out on our Facebook page and below…
Thanks for all you do for CalWORKs Sonia!
Thanks for everything you do for Family Support and ASK Claudia!
Thanks Erica for always greeting employees and applicants with a smile.  Your excellent customer service is truly an asset to HR and the agency! Happy Administrative Professional Day.
– Deanette Brewer and the HR team
Vanessa Cortez, one woman, ten thousand jobs. Thanks for all you do at the HUB!!!
We appreciate you Javi!
– Katherine Erickson and SBMH
Jimmy – the best Admin Assistant there is!!
– Georgea and Niija

Great job Tequila and Raul! You rock the Jordan Downs Family First Program!
Kelly, thank you for all you do for the entire agency, admin staff, and Executive leaders!
Denise from the Healthy Start Program working hard……very hard….!!!
"Hi Love"! – Miss Raybon, Healthy Start
We couldn't survive without you Charlotte!!
-Georgea & Niija
The most awesome Admin Assistant, Doneka, at SHIELDS' FFT/MST Program!
Thank you Nataly for all your hard work and support for the SHIELDS Training Department!"
SHIELDS Revelation Program Thanks Carolina for making Revelation rock!!
SHIELDS ACT Program thanks Linda Johnson for always be open to learn something new – We are so lucky to have her here!