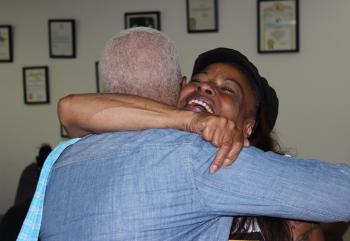 SHIELDS alumni have access to lifetime aftercare and support which many attribute to their long-term success. On June 19, 2014, 50 Alumni – oldies and newbies – came together for the 2014 Alumni Association Mixer to enjoy a night of food, fun, and fellowship.   
Alumni can stay connected to the association by signing up online by clicking
HERE
 or calling # (323) 242 – 5000 ext. 1200. The next meeting will be held July 18th from 6:00-8:00pm at Place of Family 9307 S. Central Avenue, Los Angeles CA 90002.