Residential Substance Abuse Treatment
SHIELDS' Residential Substance Abuse Treatment programs offers residents a highly structured, monitored environment and individualized treatment as they begin the process of long-term recovery. 
11601 S. Western Avenue | Los Angeles, CA 90047
program info 323.242.5000 | fax 323.242.5011
TTD/TTY (English) 800.735.2922 | TTD/TTY (Spanish) 800.855.3000
SHIELDS' Residential Substance Abuse Treatment programs provide recovery services that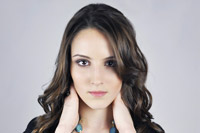 are available on a twenty-four (24) hour, seven (7) day a week basis to adult participants who have alcohol and/or drug substance use disorders. Our professional staff focus on helping participants through recovery with individualized therapy, peer social interaction, and a wide variety of supportive services.  Our programs also provide an accessible resource to the community for information about alcohol and drug related issues, referrals to other community-based alcohol and drug services, and opportunities for volunteer activity.
Programs
SHIELDS' Mount Carmel Residential Treatment Center serves adults with substance abuse disorders as well as ex-offenders released under California's AB 109 legislation. Mount Carmel is certified by the California Department of Alcohol and Drug Programs (ADP) and is licensed to operate in the City of Los Angeles.
SHIELDS' Community Collaborative Court program is a collaboration with the Los Angeles Superior Court to address cases with issues including: veterans' issues, mental illness, homelessness, substance abuse and transition-aged at-risk youth (TAY).  These life-changing programs involve active judicial monitoring and a team approach to decision making, and include the participation of a variety of different agencies. All Community Collaborative Court participants are eligible for residential treatment services.
Services Provided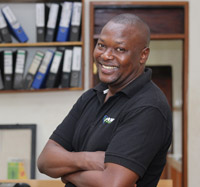 Our Residential Substance Abuse Treatment programs  strengthen families through comprehensive and collaborative services including comprehensive case management, individual, group, and family counseling, educational and vocational services, life skills classes, drug and alcohol education, child development and parenting, and urinalysis testing.
Furthermore, SHIELDS utilizes an array of industry-recognized evidence-based practices in order to provide effective substance abuse treatment services, including Cognitive-Based Therapy, Seeking Safety, Motivational Interviewing, Family-Centered Treatment, and Triple P Positive Parenting.
Mount Carmel program participants live on-site.  The program consists of four phases of treatment varying in length from 30-180 days. Residents are expected to attend program services five days a week, eight hours a day, and have an average length of stay of twelve months. Residents are served meals three times a day, with snacks available in between meals.
Case management services include complete intakes and psychosocial assessments. Assessments include medical histories, drug use histories, legal, vocational, educational, mental health information, and physical exams. Primary treatment services are based upon this assessment and the development of a service plan to address those identified needs. Duration and intensity of services are determined based on the service plan.
Finally, our Residential Substance Abuse Treatment programs provideslinkage and referral services to additional substance abuse and mental health treatment  programs at SHIELDS and other community-based providers, as well as linkage to our collaborative networks that provide housing, food, clothing, and transportation for those in need.
Community Partnerships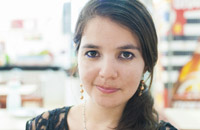 Mount Carmel has been funded by the Los Angeles County Department of Public Health's Office of Substance Abuse Prevention and Control (SAPC) since 2012. Necessary services are provided in coordination with a variety of County and State agencies, including the Los Angeles County Departments of Rehabilitation, Public and Social Services, and Children and Family Services.
The Community Collaborative Court is made possible through the cooperation, efforts and resources of many of the Court's justice partners including the Los Angeles County District Attorney, Public Defender, Alternate Public Defender, Sheriff, and Probation Department; the County's Department of Mental Health, Department of Health Services, Department of Veterans Affairs, and the Board of Supervisors; the Los Angeles City Attorney and the Los Angeles Police Department, as well as other participating police agencies; and community service providers and other service groups.
Services and supports for vocational and educational training and job development activities are provided in partnership with the Compton Regional Job Training Center, Compton Adult School, Jordan-Locke Community Adult School, Maxine Waters Employment Preparation Center, Los Angeles Trade Technical College, and Harbor College.