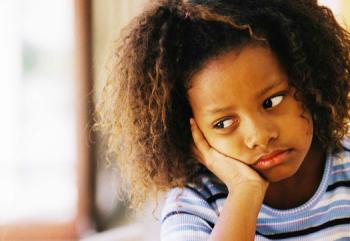 It's a story whose elements are all too familiar. It's easy to deem it another indictment of our failing child welfare system:
A drug addict who has already lost six children to the foster care system is jailed after her two little boys wander into a liquor store alone, hungry and looking for food. The toddlers — 2 and 3 years old — are wearing soiled diapers and dirty clothes.
It takes police two days to track down their mother whose rap sheet includes arrests for prostitution and theft. Sidnicka Wilson, 32, is nabbed several miles away, with, according to police, a crack pipe and cocaine.
Now the toddlers are in foster care, mom is behind bars and child welfare officials are trying to explain — again — how signs of trouble were missed in a dangerous home.
Wilson was being monitored by county social workers as part of an effort by the Department of Children and Family Services to keep troubled families together by providing support.
It's not clear yet how much support Wilson received, but it is clear that the supervision was less than she needed.
I've seen this often enough to have ready a list of official culprits:
Social workers who've been inadequately trained and unconscionably overworked. Supervisors who fail to properly manage their workers and their caseloads. A foster-home shortage that muddies decisions on whether to pull children from troubled parents.
But none of that is likely to change any time soon. So what, in the meantime, are we supposed to do?
Kathryn Icenhower meets women like Wilson almost every day. She's the director of Shields for Families, a South Los Angeles nonprofit that helps low-income families deal with basic problems like shelter and transportation, and long-term issues such as mental illness and substance abuse….
Click HERE to Read Full Article
How Can You Help?
Did you know that it costs significantly less to provide family-centered treatment, which addresses issues impacting every member of the family, versus only treating the addict or placing the children in foster care? Invest in this innovative and successful model by donating today! Your investment helps continue and expand family-centered programming to make an even greater impact for children, families, and communities!
Hear Stories of Transformation By
Family- Centered Treatment
Click HERE for Phyllis Story
Click HERE for Rita Haddad
SHIELDS Featured on SAMHSA "Road To Recovery" Television Show
Click HERE for Greta Interview