SHIELDS for Families History
SHIELDS for Families History
In 1987, physicians at Martin Luther King Jr./Drew Medical Center delivered 1,200 infants exposed prenatally to drugs—an all-time annual high in Los Angeles and in our nation's history. At the time, few had hope for these children. Even fewer had hope for their parents and families. There were no programs designed to serve the special needs of this population, and the future looked bleak. Full of hope, three women banded together to put an end to this epidemic and founded SHIELDS for Families, Inc. in 1991.
Although Xylina Bean, Kathryn Icenhower, and Norma Mtume came from different backgrounds, they shared the belief that they could help shape the future. And they have. SHIELDS for Families started in a trailer on the campus of King Drew Medical Center, providing services through the GENESIS Program, the first program of SHIELDS and what would be the first program of its kind in the nation. The first client, Lenora Robinson, walked in to the trailer and signed up for services. She later graduated and was hired by SHIELDS – serving 18 years before passing away in 2011. Following in her legacy, the first employee, Ms. Esther Hardaway, still works as a child development specialist for SHIELDS today.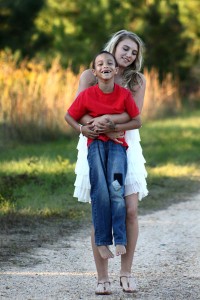 Like the founders, the first employee, and first client, many of our staff are still here with us today after serving children, families, and communities for 10, 15, 25+ years at SHIELDS. SHIELDS has always operated "outside the box" when designing and implementing models of service delivery to fit the unique needs of the individuals, families and communities it serves. Oftentimes, when models from the classroom didn't work, or current social systems didn't function effectively, SHIELDS decided to "just do it" and to do it differently and the results showed!
SHIELDS has been instrumental in informing legislation, piloting service models that work, and implementing programs that have real success. SHIELDS programs have helped save millions of County dollars, reduced the amount of time children and families spent "in the system", and has helped break the cycles of untreated mental health, child abuse, poverty, and substance abuse. Today, SHIELDS is a nationally and internationally recognized organization that offers award-winning programs in Los Angeles' most challenged communities.
The organization has grown to serve more than 7,000 families each year, employing more than 380 full-time staff, with an annual budget of more than $22 million from federal, state, and local funding sources. SHIELDS operates 39 programs across 16 different locations and serves as the lead agency with four collaborative networks. Programs are collaborative and comprehensive, spanning across 5 main divisions including child and youth development, child welfare, mental health, substance abuse, and support services.
Some interesting facts about SHIELDS
The same women that started SHIELDS 25 years ago are still running the agency together today!
Obama's White House Office of National Drug Control & Policy visited SHIELDS to learn about our innovative way of providing treatment to the whole family which they in turn recognized as one of the key factors to include in the national model for treatment.
Featured on two seasons of VH1's Celebrity Rehab with Dr. Drew, helping the celebrities learn about the impact addiction has on children and families
One of only 10 agencies in the nation to receive the Department of Labor grant for working with the "re-entry" population – helping to advocate against the mass incarceration of men and women, particularly of color, through mentorship, training, and development of living wage jobs for ex-offenders.
Chosen by the community to provide services on-site at Jordan Downs Housing Projects to enhance and strengthen children, families, and the community overall alongside the upcoming redevelopment of "the projects"
Many of our staff are former clients who once were hard core drug addicts, gang members, and criminals that after graduating SHIELDS were reunified with their children, went on to pursue Master's Degrees, broke the cycles of addiction, poverty, abuse, and homelessness to come back and be employed by SHIELDS to help other people/families like them
SHIELDS saved LA County millions of dollars through their innovative restructuring of how child welfare services were delivered through the UFA/POE model – reducing foster care placements in Compton by 50% within the first year of implementation. This model is now being rolled out County-wide.
Our programs incorporate the client voice through a Client Council Board for each program, which reports monthly to the Executive Director their strengths, barriers, and ideas for their program. This creates opportunity for clients to learn Leadership and Advocacy skills and have ownership over their own recovery and service-delivery.