COMMUNITY AND FAMILY SERVICES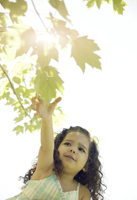 For more than 25 years, SHIELDS has provided a comprehensive continuum of services to the South Los Angeles community to help vulnerable children and families succeed. SHIELDS is a leader in the field; our focus on Community and Family Services has deeply influenced Los Angeles' child-welfare initiatives, policies and procedures. Whether it is protecting a child from harm or supporting a family struggling to stay together, our programs ensure that children grow up in safe, nurturing homes.
Family Services
SHIELDS knows that the early years of life are among the most critical and most vulnerable for a child—a time when a child needs stability and family support. SHIELDS provides a variety of programs for high-risk pregnant and interconceptional women and their children. Services provided include culturally competent primary medical and behavioral health services, outreach, enrollment in health insurance, case management, health education and promotion, interconceptional care, screening for a wide variety of maternal and child health conditions, and linkage and referral.
Child W
elfare Services
SHIELDS knows that child abuse is preventable. That is why we are participating in county-wide initiatives to reduce the incidence of child abuse and neglect, and are currently contracted with the Los Angeles County Department of Children and Family Services to provide a full continuum of child welfare programs. A full continuum of services is offered on-site and through linkage including six (6) Family Resource centers strategically located across the service area, home-based case management, counseling, crisis intervention, education on health and life skills, concrete support services, intensive services, social support, child development center and early childhood education, psychotherapy and capacity building.
Youth Services

Children and youth growing up in South Los Angeles face myriad challenges to obtaining the knowledge

and skills necessary for academic and vocational success.  SHIELDS' Youth Services programs aim to both improve the academic experience for children and youth, as well as to strengthen the community by reducing teen drug abuse and pregnancy, preventing violence, and teach parents to be constructively involved in their children's education.  Our Youth Services programs provide academic enrichment, prevention and early intervention, and mental health services, including classroom instruction, individual tutoring, case management, social skill development, recreational services, and mental health counseling.
Community Services
SHIELDS' Co
mmunity Services are designed to address a broad spectrum of factors that affect the economic stability and well-being of residents of the South Los Angeles community.  Services provided include adult vocational and educational training; housing search, location, and placement services; re-entry services, and DUI, anger management, and domestic violence services.