CMHP 20th Anniversary Honors SHIELDS' Norma Mtume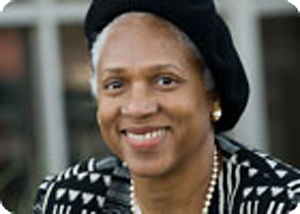 Los Angeles, CA (SHIELDS) June 4, 2012 – The Coalition of Mental Health Professionals (CMHP) will sponsor their 9th Annual Extraordinary Sunday Afternoon of Visual & Performing Arts in celebration of their 20th Anniversary on  June 24th from 1:00 p.m. to 4:00 p.m. at Town and Gown, University of Southern California, 665 Exposition Boulevard, Los Angeles, CA 90089.
This spectacular event will feature live jazz, dinner reception and silent auction as well as a special live performance from Nathaniel Ayers whom the film "The Soloist" was based on. The event will also honor inspirational leaders in the community Akuyo Babu, Geralsdine Branch, MD, Public Council Law Center, Paulette Simpson-Gimpson as well as SHIELDS for Families Associate Director and Chief Financial Officer Norma Stoker-Mtume, MA.
The mission of the Coalition of Mental Health Professionals is to serve and empower Los Angeles County through the development of a Mental Health Agency providing mental health and related services to enhance the well-being of the community and improve the quality of life.
We appreciate CMHP's acknowledgement and salute all of the hard work they, Norma and all of the honored inspirational leaders have done to help empower, educate and uplift the community over the years.
For more Information visit http://www.mentalhealthprofessionals.org/